Calgary, AB – AwSUM Outcomes is excited to announce its highly anticipated Spring Sale on oil additives. Customers can now enjoy a generous discount of 25% off on their premium-quality oil additives, providing an excellent opportunity to enhance their engine performance and fuel efficiency.
Established in 2018, AwSUM Outcomes was founded with a clear vision – to become the go-to source for customers seeking reliable and top-notch lubricating solutions. Recognizing the growing demand for consistent and dependable delivery fulfillment, the company set out to provide customers with high-quality products that exceed industry standards. With a strong commitment to innovation and customer satisfaction, the company has swiftly gained a reputation as a trusted manufacturer and distributor of greases, treatments, and additives.

The Spring Sale on oil additives is a testament to AwSUM Outcomes' dedication to delivering exceptional value to its customers. By offering a 25% discount, the company aims to make its high-performance products even more accessible to a wider audience. This limited-time promotion presents an ideal opportunity for individuals, businesses, and automotive enthusiasts to stock up on essential oil additives at a significantly reduced price.
AwSUM Outcomes' product line of oil additives is renowned for its exceptional performance and the unparalleled protection it offers to engines and machinery. The additives are specifically formulated to enhance film strength and improve shear resistance. This means that even under demanding conditions, the additives create a robust lubricating film that withstands extreme pressures and prevents metal-to-metal contact. As a result, critical components are safeguarded against wear, overheating, and other common causes of damage. 
Furthermore, AwSUM Outcomes' oil additives are designed to integrate seamlessly with synthetic and conventional engine oils, including CK-4 and SN Plus, and are suitable for use with newer, lighter high-efficiency oil viscosities such as 0W16. By reducing the generation of large wear particles, the additives also improve filtration efficiency, making them a must-have for customers seeking top-quality lubricating solutions that deliver consistent and reliable performance.

Among the company's impressive product range are standout solutions such as HDL 90 and HydraSUM, which guarantee smooth and reliable operation. With these oil additives, customers across various industries, including transportation, aviation, agriculture, oil and gas, and more can trust in the consistent and reliable operation of their machinery throughout the year, regardless of the challenges they may face.
To take advantage of the Spring Sale and unlock the 25% discount on oil additives, customers can visit the official AwSUM Outcomes website. The company's user-friendly online platform allows customers to explore its extensive product range, place orders with ease, and have them conveniently delivered to their doorsteps.
AwSUM Outcomes is located at 409 38 Ave NE Bay 5, Calgary, AB, T2E 6R9, CA. To schedule a consultation, contact their team at (587) 353-2000. For more information regarding the services offered, visit the company's website.
Media Contact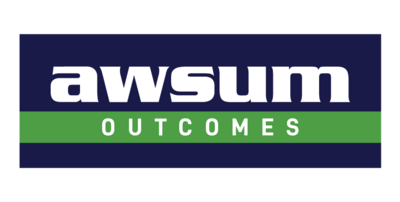 Company Name
AwSUM Outcomes
Contact Name
Brian Johnson
Phone
(587) 353-2000
Address
409 38 Ave NE Bay 5
City
Calgary
State
AB
Postal Code
T2E 6R9
Country
Canada
Website
https://awsum.global/