Bozeman real estate video production for 2022 from Sly Dog Production adds a host of new high resolution video tools that most all of the competition does not have access to.
NEXT LEVEL DRONE TECHNOLOGY FOR BOZEMAN REAL ESTATE VIDEO
"The drone world got tipped on its head in December of 2021 when DJI introduced the new Mavic 3 Pro Cine drone because it is the first drone to shoot 5.1 Pro-Res RAW footage on a micro four-thirds sensor", says Rusty Squire, DP at Sly Dog Production. He adds, "Simply put, this drones image quality blows everything else out of the water that had preceded it".
"The reason most Bozeman real estate video production companies don't have this drone is because it's very expensive but it really is that much of a quantum leap in image quality", says Squire. He adds, "At Sly Dog Production we can guarantee you that your Bozeman real estate video production will use the Mavic 3 Pro Cine drone."
USING 5K CINEMA CAMERAS TO FILM INTERIORS
"Using the Sony FX-9 5K sensor cinema camera creates far nicer images than smaller DSLR cameras which give your final video production a more polished look", says Squire. He adds, "These cameras shoot with much higher dynamic range and allow you to shoot without having to set up any lighting thanks to their higher native ISO's".
"These cameras do automated focus pulls, shoot continually in super slow motion and capture cinematic time lapses", says Squire. He adds, "There is a reason these cameras are Netflix approved and all of your DSLR cameras are not".
DANA DOLLY CAMERA SLIDER
"A Dana Dolly is well recognized as the travel device for larger cameras that allow them to capture silky smooth moving shots", says Squire. He adds, "For Bozeman real estate video production we have added this element for this year and we are the only real estate videographer in town that uses this tool for luxury home videos".
BIGGER, FASTER EDITING COMPUTERS FOR 2022
"Computer technology made a quantum leap this year with the introduction of the Intel Core I-9 12,900K processor, faster graphics cards, faster data transfer, quicker editing times and much quicker rendering times", says Squire. He adds, "For you, the customer, it all means more work completed for your money in less time".
"Our Bozeman real estate video production company easily made another $10,000 to $20,000 in equipment investments for the 2022 real estate and ranch video production season", says Squire. He adds, "How these investments will pay off for our clients is in a better-quality project completed more quickly than our competition".
If you would like further information about Sly Dog Production and their Bozeman real estate video production then simply call Rusty at 406-425-2742 or visit them online at https://www.slydogproduction.com  
Media Contact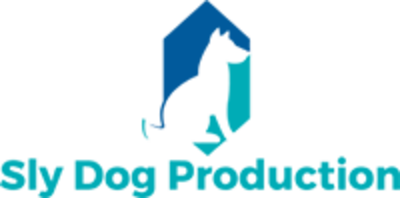 Company Name
Sly Dog Production
Contact Name
Russell Squire
Phone
(406) 425-2742
Address
3009 Warbler Way, Unit B
City
Bozeman
State
Montana
Postal Code
59718
Country
United States
Website
https://www.slydogproduction.com/