For more than 35 years, Visions Espresso has maintained its prominent position in the coffee industry as a leading supplier of espresso machines.
Visions Espresso, a prominent espresso machine supplier, has consistently upheld its reputation as a leader in the coffee industry. For over 35 years, the company has been a steadfast distributor of premium coffee equipment, serving as a trusted partner to cafes, restaurants, roasters, and tech professionals nationwide.
Distinguished for its commitment to excellence, Visions Espresso boasts an extensive collection of espresso machines that cater to the most discerning coffee lovers. From the iconic La Marzocco Seattle and Mavam to the innovative Slayer and Kees Van Der Westen, the company brings together the best brands under one roof. 
Among the gems in its lineup are the Nuova Simonelli Appia Life Compact, La Marzocco Linea Mini, Kees Van Der Westen Speedster, and the illustrious Victoria Arduino Black Eagle. This curated selection is a testament to Visions Espresso's commitment to providing customers with machines that embody both artistry and precision.
In addition to its perfectly curated selection of espresso machines, Visions Espresso delivers a comprehensive array of espresso grinders, which are essential for crafting the perfect cup of coffee. The company partners with revered brands such as Mahlkonig, Anfim, Hey Cafe, and Ditting, providing its customers with an unparalleled range of options to elevate their coffee experience. 
The Mahlkonig E65S, Hey Cafe HC-600, and Anfim Pratica are just a glimpse into the diverse lineup available. Each grinder in the collection has been meticulously chosen to meet the diverse needs of coffee enthusiasts. Moreover, Visions Espresso offers attractive bundle deals that allow customers to save significantly while pairing their favorite products. For instance, the Mahlkonig E80S + PUQpress M5 bundle, originally priced at $4,890.00, is now available for just $2,975.00, offering incredible value.
This coffee machine supplier also offers a range of refurbished machines. Each pre-owned piece of equipment undergoes meticulous repair and testing by the company's skilled in-house service technicians. This approach not only extends the lifespan of these machines but also presents cost-effective alternatives for businesses striving to uphold high standards while remaining mindful of their budget constraints. Moreover, free shipping is provided for all orders exceeding $49 within the USA, ensuring a seamless delivery experience.
Beyond its role as a supplier, Visions Espresso stands as a holistic destination catering to all coffee-related needs. From bar and cafe rinsers to comprehensive barista kits and tools, brewing essentials, and cleaning supplies, the company's offerings span every facet of the coffee preparation journey. This all-encompassing approach guarantees that customers can source all their coffee essentials conveniently from a single source, allowing them to elevate their coffee experience comprehensively.
Since its establishment in 1986, Visions Espresso has solidified its position as a premier coffee equipment service provider. Additionally, the company's team of expert technicians offers swift service response times, whether customers bring their equipment to its HQ or opt for on-location maintenance, installation, and repair. These technicians also serve as valuable advisors, offering insights into commercial equipment and technical aspects of cafes.
Visions Espresso is located at 2737 1st Ave. South, Seattle, WA, 98134, US. To schedule a consultation, contact their team at 1 (800) 277-7277. For more information regarding the services offered, visit the company's website.
Media Contact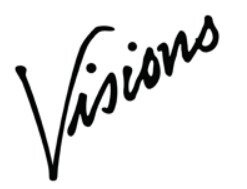 Company Name
Visions Espresso
Contact Name
Monty Herrin
Phone
1 (800) 277-7277
Address
2737 1st Ave. South
City
Seattle
State
WA
Postal Code
98134
Country
United States
Website
https://visionsespresso.com/