Baltimore, MD – Baltimore is seeing an increase in population, with over 550,000 residents calling it home. Compared to nearby big cities, Baltimore is more affordable, has a vibrant community, and offers extensive job opportunities, a rich history, and diverse cuisine. The world's famous Inner Harbor, endless entertainment options, renowned museums, and award-winning restaurants make the city perfect for college students, adults raising children, friends starting a company, or individuals seeking adventure. 
Baltimore residents enjoy colors in the Spring with many tulips, magnolias, cherry blossoms, and more at the Sherwood Gardens or while strolling around landscaped neighborhoods. During the Summer, the city hosts festivals in the day and indoor entertainment with exhibitions, music, and theater at night. Active individuals seeking outdoor activities can take advantage of Fall to go apple picking, take long drives, or visit vineyards/pumpkin patches. While it gets cold in the Winter, residents still have endless fun when they participate in ice skating or explore the holiday light displays. Alongside the seasons, Baltimore boasts private and public institutions like John Hopkins University and others, perfect for young adults pursuing successful careers. 
When people choose to live in Baltimore, they can rent apartments from Zahlco Management, a real estate management company with experience creating extensive projects throughout various urban fabrics. It offers urban luxury living, emphasizing lifestyle, partnerships with local eateries, and resident satisfaction. The company comprises a dynamic and highly qualified group of designers, construction professionals, and property managers who leverage their skills, abilities, and knowledge to produce high-quality projects for clients and investors. The team differentiates itself by investing in local communities and serving as drivers of positive transformation. 
Zahlco Management offers a variety of apartments for rent near local universities and hospitals, making them perfect for students and staff. For example, their apartments near the University of Baltimore Law School include 9 East Mount Royal, which is located directly across the street, and 824 N. Calvert, which is just a 6-minute walk away. 
For those looking for apartments near the University of Maryland Hospital, Zahlco Management has options such as 725 W. Pratt St., which is just a 2-minute walk from the hospital. 
In addition to their convenient locations, Zahlco Management's apartment buildings offer amenities such as fitness centers for active individuals and common areas in select communities with Wi-Fi for hangouts and business centers for meetings. 
Clients searching for Baltimore apartment rentals on the Zahlco Management website can view locations in Portland, Mt. Royal, Preston, Franklin, Calvert, Pratt, and more. With over 20 listings of apartments, each with convenient features, different indoor styles, pet policies, and renting stipulations, there are plenty of options to choose from.
Clients can also view pictures of each apartment or take a virtual tour with each video to get a feel of the space. Alternatively, they can filter their search by entering their desired rent price, number of beds/baths, pets, and move-in date to view available apartments. Visit their website to book an apartment tour or create an account. Zahlco Management is at 11 East Mount Royal Avenue, Baltimore, MD, 21202, US. For any inquiries about availability, listings, or resident issues, call (410) 753-9730.
Media Contact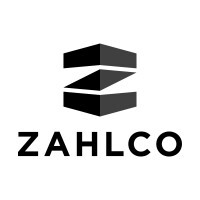 Company Name
Zahlco Management
Contact Name
Jay Weingarden
Phone
(410) 753-9730
Address
11 East Mount Royal Avenue
City
Baltimore
State
MD
Postal Code
21202
Country
United States
Website
https://www.zahlco.com/