Tarpon Springs, FL – Florida Tattoo Academy has a goal to lead tattoo students on a path to becoming world-class tattoo artists and successful medical tattoo artists. As an academy founded and run by artists, students will have access to training that will help them deliver masterpieces to each of their clients. Focused on imparting knowledge and improving student skills, Florida Tattoo Academy has announced they are now accepting Gill Bill Benefits and other VA Benefits programs at their academy.
Their Essential Tattoo Course takes interested students through an 11-week intensive training that touches on all areas of tattoo and tattoo artistry. The first week of the training teaches about the history of tattoos where students will get acquainted with skin modification trends and tools, as well as the ancient tattoo practices across all historic periods and continents. The first week will also expose students to the history of modern electronic tattooing, the key figures in the development of current tattoo culture, and more.
The second week of the training goes over the art of tattoos and students will learn about art styles from various cultures and eras. Students will get a chance to begin practicing their art skills on paper and also tattoo placements using markers on human skin. By the third week of the training, students will learn about the best practices to prevent hazards like cross-contamination. They will also learn about studio safety, sanitation, and receive their Blood Born Pathogen and CPR certifications. The fourth week touches on Machine technology and skin biology where students learn the specifics of skin biology with a focus on skin health assessment, clean healing, reducing trauma, and interviewing skills focused on conversations to have with the client about skin issues that may affect their tattoos.
The comprehensive training also goes over practical tattoo practice in the fifth week, practice skin in the sixth week, intro to shop life, human skin consultation, artist responsibility, client care, and self-marketing, as well as customer service and business management in the seventh through the eleventh week of training. At the end of the training, students will be prepared to face the real world and deliver excellent tattoo services to clients.
Florida Tattoo Academy spokesperson noted: "To become a successful tattoo artist, you must first learn how to tattoo on human skin. Our curriculum was created to get you as comfortable as possible to work on the skin so you're confident you can begin your career once you graduate. You will learn how to tattoo using the proper techniques so you will be able to provide more unique pieces to your clients."
Become a part of Florida Tattoo Academy by visiting their website or office at 39922 US Highway 19 N., Tarpon Springs FL 34689 US. Call 727-940-7200 for more information.
Media Contact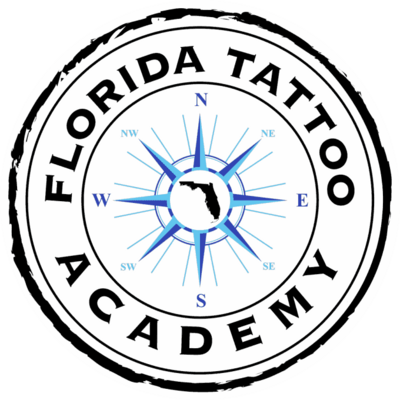 Company Name
Florida Tattoo Academy
Contact Name
Angelo Kotzamanis
Phone
727-940-7200
Address
39922 US Highway 19 N.
City
Tarpon Springs
State
FL
Postal Code
34689
Country
United States
Website
https://floridatattooacademy.com/