San Francisco, CA – RemitFinder is simplifying how people send money by presenting the best transfer rates and deals from various banks, money transfer operators, and remittance companies. The website simplifies price and exchange rate comparisons so that users can get the most out of their money transfers.
Supporting worldwide currencies and remit service providers, people in the diasporas can rely on it to keep track of the ever-changing exchange rates while aggregating the best deals all in one place.
Describing what they're doing at RemitFinder, the company's spokesperson said: "With ever-changing exchange rates and numerous money transfer providers to choose from, it can get hard to find the best rate for your money transfers when you want to send money home to your loved ones. RemitFinder helps by comparing exchange rates from various providers, so you do not have to manually search rates. You can also set up free custom alerts to get notified of the latest exchange rates."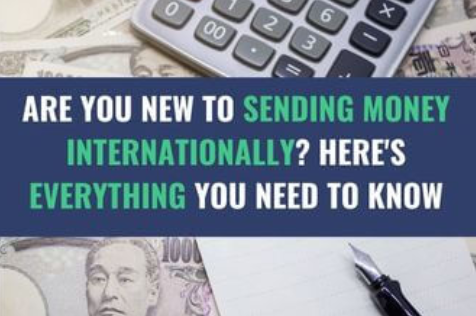 RemitFinder says it's working hard to provide the best money transfer rates and deals. The company is doing this by helping its users save time and money through its intuitive and user-friendly platform. This platform allows visitors to search and compare money transfer rates from various banks, money transfer operators, and companies to provide accurate information in one dashboard.
The spokesperson also noted that their rate finder also comes with an exchange rate alert feature that helps customers create custom rate alerts, so they can get the best rates for each currency exchange they do. The website also offers multichannel access to users, allowing them to access its services wherever they are, whether on their mobile phones or behind their computers.
Additionally, RemitFinder's rating and review feature is a community-based review system that allows users to determine the best exchange rate service providers based on others' experiences. This helps users to take advantage from each other's experience in getting the best exchange rates for their currency conversion needs.
Catering to the unique needs of millions of immigrants and expats worldwide, RemitFinder also publishes high quality financial content that helps users further maximize the reach of their hard earned money. For example, US users can rely on RemitFinder's guide to the best US banks to send international wire transfers with to pick the best choices when sending wires abroad. Similar comprehensive guides exist for various other countries.
RemitFinder remains committed to launching new features that will improve user experience and boost users' value for money with each currency exchange made. The company can be reached for inquiries via phone at (925) 238-3738 or through their website. Their head office is at 1234 Main Street, San Francisco, CA 94105 US.
Media Contact

Company Name
RemitFinder
Contact Name
Jordan Johnson
Phone
(925) 238-3738
Address
1234 Main Street
City
San Francisco
State
CA
Postal Code
94105
Country
United States
Website
https://www.remitfinder.com/