Tarzana, CA: A+ Tutoring Inc is an in-demand full-service tutoring company focused on helping students in grades K-12 perform well in their academics. They offer group tutoring and individual tutoring in  Math, History, English, and Sciences. A+ Tutoring has a powerful student-teacher matchmaking system that many parents credit as the secret to their child's success. The lessons are scheduled to provide students with structure, stability and accountability and taught by real teachers. A+ Tutoring Inc is dedicated to providing tutoring services that give your child confidence and teach them to advocate for themselves. Please check their website for promotions and discounts, or a risk-free trial session. The trusted online and in-person tutoring company enjoys 5-Star reviews on Yelp.  
Parents who are searching for convenient and professional one-on-one classes for their child will find it easy to thrive at A+ Tutoring Inc. Their personal approach to private in-home tutoring includes close collaboration with the school teacher. A+ Tutoring serves students located in the Greater San Fernando Valley. The business is owned and run by former teacher Roman Slavinsky.  
A+ Tutoring provides assessments, exams and evaluations along with other resources to provide children not just with ongoing tutoring, but confidence, self advocacy and empowerment.  They utilize diagnostic assessments, including comprehensive assessments for ACT, SAT, ISEE, and HSPT examinations. Other tests include Science Academy STEM Magnet and Walter Reed Middle School IHP Entrance Exam. SAT and ACT Testings target students in grades 9 – 12, while HSPT is meant for grades 8 students joining Catholic High Schools. For students preparing for  Middle and High school entrance exams, A+ is ready to step in and offer the required help. 
With a high focus on mathematical education, A+ Tutoring offers private math tutors who understand the challenges students are experiencing catching up to the curriculum post-Covid and are happy to provide encouragement and practice opportunities. To ensure students succeed in their academic pursuits, the tutors combine their academic specialties and customized programs to instill adovcacy and make students feel comfortable. A+'s Tutoring's Tarzana staff includes many credentialed teachers with the degrees ranging from a Masters In Education to Doctorate in Science. 
The Advanced Placement Class gives high school students a vantage point so that they will be prepared for the rigors of the college-level classes. AP subjects covered are AP Capstone, History and Social Science, English, Science and Math, and Computer Science. The modules featured in the Math and Computer Science class for comprehensive learning include AP Calculus AB, AP Calculus BC, AP Computer Science, and AP Statistics.  
To find out how the qualified and experienced tutors at A+ Tutoring Inc. can support your child's education, call (818) 740-7945 or visit them at 18751 Ventura Blvd, 2nd Floor, Tarzana, CA 91356.  A+ Tutoring proudly serves Tarzana, Encino, Woodland Hills, West Hills, Calabasas, ,  and other surrounding areas. 
Media Contact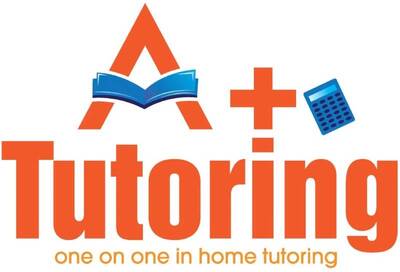 Company Name
A+ Tutoring Inc
Contact Name
Roman Slavinsky
Phone
(818) 740-7945
Address
18751 Ventura Blvd, 2nd Floor
City
Tarzana
State
CA
Postal Code
91356
Country
United States
Website
https://wetutorathome.com/near-me/tarzana-ca