Orlando, FL – Some studies reveal that millions of Americans go on fad diets as a quick and seemingly easy way to lose weight every year. Fad diets often work for some time, and that is why they are so popular. However, their unrealistic conditions soon make them no longer effective or even unhealthy. From calorie counting to restricting a particular food group or eating the same for a given time, fad diets come with varying proposals. People try them out looking to achieve their health and beauty goals, often without much success. 
Aware of how important it is for people to have a healthy and, above all, sustainable weight loss, the experts at Inspire Weight Loss Lake Nona in Orlando offer weight management plans specially designed to address their patients' unique needs with the guidance of specialists in the field. Inspire Weight Loss Lake Nona operates under the leadership of Dr. Marty Nalda, a specialist with over 20 years of practice helping thousands of people in need of weight loss solutions. Dr. Nalda has created a fast and effective program, with excellent results in both men and women, including herself. 
"Not only did I want to look great, but I also wanted to feel better and improve my health. I had the nutrition knowledge, but I needed a personalized weight management plan that was fast, effective, and safe. After years of trial and error and personal struggles to lose weight, I finally designed a program that has just that." Said Dr. Nalda regarding her evidence-based weight loss program. 
Inspire Weight Loss Center's personalized weight loss plans are overseen by Dr. Nalda, who, along with her team, provides the best follow-up to her patients, making sure to create achievable goals with real, tailored meal plans. She also provides coaching, guidance, and accountability to help patients create better habits for long-term success. 
In addition to its proprietary weight loss program, Inspire Weight Loss Lake Nona also offers non-invasive body sculpting services using state-of-the-art technology that allows users to achieve a beautifully contoured and toned silhouette from the very first session. Each 20-minute session helps eliminate subcutaneous fat deposits in several areas of the body at the same time while stimulating the natural production of collagen and elastin. Many patients who undergo the weight loss program also pair it with this body sculpting service to maximize their results. 
Those looking for an effective and sustainable option to lose weight in Orlando and the neighboring areas may contact Inspire Weight Loss Lake Nona via phone at 407-837-3555. This center is located at 19475 Boggy Creek Rd Suite A, Orlando, FL, 32832. For more information about the weight loss program or the body sculpting services, visit the center's website. 
Media Contact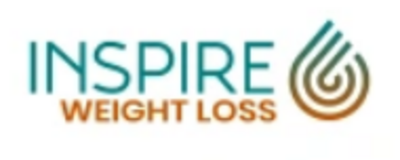 Company Name
Inspire Weight Loss Lake Nona
Contact Name
Marty Nalda
Phone
407-837-3555
Address
19475 Boggy Creek Rd Suite A
City
Orlando
State
FL
Postal Code
32832
Country
United States
Website
https://inspiredweightloss.com/