Intrepid Paralegal Solutions (IPS) is a unique provider who offers access to legal services without a huge cost. 
As a web and cloud-based provider of legal support services Intrepid Paralegal Solutions utilize state-of-the-art and easy-to-use software and services to help clients with their legal matters. 
Investing heavily in technology and processes, Intrepid offers:
·      Mediation and Paralegal Support Services
·      Legal Investigation
·      Consulting
·      Office Automation 24/7 Nationally
Legal Counsel
IPS's National Virtual Paralegal Services allows the flexibility to painlessly accomplish tasks without added overhead.
Paralegals
IPS's proprietary workflow system allows paralegals from all over the country to earn on their own schedule, whether it be after getting home from work or anytime they choose.
5-Star Recommendations Include:
"I worked with Intrepid Paralegal Solutions to help me accurately fill out & submit mutual consent divorce paperwork. I was very satisfied with the response time & with the excellent customer service. I highly recommend this company!" Margaret
"When I needed answers, I got them with a complete and professional follow up. We were successful as a result of the help we received from the team at Intrepid." Julie
"With no options and no cooperation, I was at a loss to know what to do next. I am grateful to everyone at Intrepid for showing me where to find the information I needed and then creating the legal filings I asked them to create and file." Scott
About Daniel D. Manoff, CLI, CM
Results-oriented, Daniel believes in the proper and ethical use of technology to get the job done. 
Intrepid Paralegal Solutions positively changed the landscape of paralegal services in the virtual space with focused and well-organized systems that utilize technology with an eye for efficiency and effectiveness; The IPS Virtual Paralegal Workbench (TM)
According to Daniel, "Passionate paralegals with a purpose, the Intrepid pursuit of Justice." (TM)
Innovating the virtual frontier. (TM)
National Virtual Paralegal Services Made Simple. (TM)
Media Contact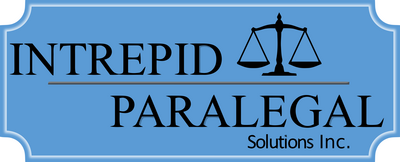 Company Name
Intrepid Paralegal Solutions
Contact Name
Daniel D. Manoff, CLI, CM
Phone
(443) 281-9100
City
Germantown
State
Maryland
Country
United States
Website
https://ipsvirtual.com/