Redmond, WA – Liquor Laboratory, an online platform started by a team of mixologists and bartenders to keep internet users updated on alcohol pricing, quantity, and recipes, is growing fast. The company has announced the acquisition of Caneriverbrewing.com as part of its expansion efforts. 
Announcing the latest acquisition, the company's spokesperson noted that they have been in talks with Caneriverbrewing.com for some time, especially because the platform's core values align with theirs. The spokesperson added that the business move is predicated on the increased demand for information on breweries and craft beer by readers and internet users across the globe.
With the final acquisition of Caneriverbrewing.com, the company aims to unify information by offering readers across the world a chance to find all alcohol-related information, especially information about beer brands and the craft beer market, in one place.
Describing their newly acquired company, Liquor Laboratory spokesperson said: "The Cane River Brewing Co. is a microbrewery that serves tasteful craft beers for enthusiasts looking to experience something new. It is located in a quaint riverside corner of Natchitoches, one of the oldest settlements in the state of Louisiana."
Having finalized the acquisition, Liquor Laboratory aims to continue in the company's tradition while bringing more information to customers and readers worldwide. The brewing company's taproom will be open Tuesdays through Thursdays between 4:00 pm and 11:00 pm; on Fridays between 4:00 pm and 12:00 am; Saturdays between 11:00 am and 12:00 am; Sundays between 10:30 am and 8:00 pm.
Readers and alcohol lovers looking to learn more about beer brands and enjoy craft beer can also participate in the various events lined up, including the holiday events like Christmas Trivia Night, Christmas Fest, and Christmas Eve Beer and Hymns during the Christmas season. The brewery also holds special events during the Fourth of July and Mother's Day.
Customers can rest assured that they'll have access to some of the finest craft beer menus comprising the Cane River Pilsner, Cane River Brown Ale, Peach Ale, Cane River Porter, and Cane River Brewing Burnt Peach.
Liquor Laboratory's focus is on ensuring that online users have access to all the alcohol-related information they need to put together a fun and memorable party. The website offers alcohol reviews, recipes, and more. Readers can also browse through the different alcohol categories, including spirits, wines, beers, and more, to learn more about the different alcohol types and how to organize a fun boozefest.
Learn more about party planning, the perfect type of alcohol needed to make sure guests are happy and having fun, and more at Liquor Laboratory. Visit the website to learn more. The company's office is located at 17275 NE 120th Way, Redmond, WA, 98052, United States, or call (425) 450-2480 for inquiries.
Media Contact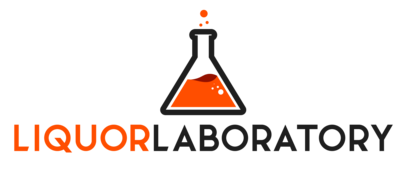 Company Name
Liquor Laboratory
Contact Name
Lydia Martin
Phone
425 450 2480
Address
17275 NE 120th Way
City
Redmond
State
WA
Postal Code
98052
Country
United States
Website
https://liquorlaboratory.com/