NEW YORK CITY, NY:  Bella Contracting Services, a premier construction and demolition company, is proud to be foregrounding environmentally friendly demolition practices in New York City.  From salvaging reusable materials to reducing vehicle idling times and properly disposing of hazardous waste, the company is taking a multi-pronged approach to decrease its carbon footprint for small and large demolition projects alike.  
For more than two decades, Bella Contracting Services has been committed to professional construction and demolition services carried out with efficiency and integrity.  The company's reputation for high-quality work has resulted in organic referrals and growth, and today it's an industry leader with national reach.  Ben Raabe, Bella's founder and CEO, takes pride in his company's reputation for excellence while also recognizing that continuing to push the envelope is key.  For him, environmental sustainability is a major priority.  
"Minimizing pollution and our overall impact on the environment can be a challenge in the demolition industry," said Raabe, "but at Bella Contracting Services, we don't shy away because of that.  There's a lot to consider when it comes to finding innovative, environmentally friendly solutions, but we're proud to be at the forefront-blazing the trail for other demolition companies to follow."  
Bella Contracting Services' commitment to the environment involves a number of different strategies in New York City.  Fundamentals like minimizing travel distances and reducing vehicle idling times are paired with reclamation and salvage efforts, recycling solutions, the reduction of noise pollution, dust management, and the proper disposal of potentially hazardous materials.  
Raabe believes that helping build a greener NYC is a win-win: Good for the planet and good for business.  Bella Contracting Services offers structural demolition, selective demolition, interior demolition, exterior demolition, commercial demolition, emergency demolition, and residential demolition.  
For more information about Bella Contracting Services and the services it provides in New York City, visit https://bellacontractingservices.com/services/demolition-nyc/. 
https://bellacontractingservices.com/new-york-demolition-contractors-helping-to-build-a-greener-nyc/
Media Contact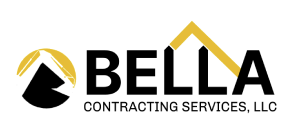 Company Name
Bella Contracting Services & Demolition
Contact Name
Ben Raabe
Phone
1 855-368-3366
Address
1216 Broadway Floor 2
City
New York
State
NY
Postal Code
10001
Country
United States
Website
https://bellacontractingservices.com/services/demolition-nyc/