Dayton, OH – One Stop Self Storage is a convenient and safe self-storage with various locations for better services. The company has locations in Ohio, Maine, Kentucky, and Wisconsin and has an upcoming storage facility in Louisville to serve Midwest residents. The company offers affordable climate-controlled storage units that accommodate fragile items and valuables. The units have a stable temperature throughout the year regardless of the external weather conditions and come in multiple sizes. The company offers top-of-the-line security, and its storage facilities are accessible 24/7. This makes it easy for clients to access their belongings easily whenever they need them. They have various moving supplies to choose from, including moving boxes in various sizes, packing tape, dust covers, and wrapping paper. They also have furniture, mattress covers, and box markers.
One Stop Self Storage offers discreet services and contactless facilities. Clients can access the stored items at any time without getting into physical contact with any other person. A happy client had this to say about their services, "The booking process was hassle-free, considering we did everything online. The storage facilities are conveniently located and super clean with a secured loading bay. I highly recommend them as a professionally run self-storage facility."
The company has a simple 3 step process that makes the process easy to get started and easy to manage. A client chooses a unit size and a location and makes a reservation online for free. They complete the agreement online and pay the storage bill on the company website. They are free to move in after the booking, which is confirmed through a code. The storage sizes vary from walk-in closet size to one-bedroom size. They offer some of the best storage solutions providing sustainable and friendly services to their clients.
One Stop Self Storage company has climate-controlled units ensuring the stored items are well protected and safe no matter how fragile or valuable they are. The temperatures are regulated to ensure the stored items are in a consistent environment year-round. They have hardened steel locks available for purchase at the storage facility for heightened security. The company does not have binding long-term contracts, and all their leases are month to month. Clients can use the facility for short and long storage needs and extend their contracts if need be. The only requirement to use the facility is a government-issued photo identification, usually a driver's license or a state ID. They also have various payment options, including online payment, check, autopay, and by phone. The options are provided after a client reserves a unit.
One Stop Self Storage is located at 535 E 3rd St, Dayton, OH, 45402, US. Visit their website to explore their storage types and size guides or make a payment. They can be reached by phone at (937) 496-5718 for inquiries and more information on their services.
Media Contact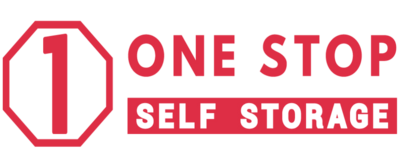 Company Name
One Stop Self Storage
Contact Name
Coda Management Corp
Phone
(937) 496-5718
Address
535 E 3rd St
City
Dayton
State
OH
Postal Code
45402
Country
United States
Website
https://onestopselfstorage.com/dayton-ohio/