Boston, MA – Maintaining a clean and organized living space is crucial for one's physical and mental well-being. A neat and tidy home environment can boost motivation, productivity, and overall happiness. To achieve this, it's essential to have reliable and professional cleaning services that go beyond the basics.
Patriot Maids Cleaning Services is a reputable house cleaning company in Boston that provides top-quality cleaning services. They offer a comprehensive range of cleaning services that ensure homes are spotless and immaculate. Their team consists of fully screened and vetted cleaners committed to delivering consistent and exceptional results.
With easy online booking and transparent pricing, scheduling a cleaning appointment has never been easier. Patriot Maids Cleaning Services provides all the necessary supplies required for the job, making it hassle-free for their customers. Moreover, their competitive rates, customized service, and responsive communication guarantee 100% customer satisfaction.
Patriot Maids Cleaning Services offers a range of services to suit any budget, including standard cleaning, deep cleaning, move in/move out cleaning, office cleaning, Airbnb cleaning, eco-friendly cleaning, post construction cleaning, post event cleaning service, and professional organization service. Their team of experienced cleaners is dedicated to customer satisfaction and goes the extra mile to ensure every client is happy with their services.
"We all aspire to live in a clean and healthy environment, and at Patriot Maids Cleaning Services, we make sure that happens. We provide homes with thorough cleaning services and ensure we get into nooks and crannies often missed in regular cleaning routines, thus leaving your home sparkling." Said the company representative.
Patriot Maids Cleaning Services provides standard cleaning services to individuals who desire a tidy and well-maintained home. This particular service caters to individuals who regularly maintain their homes and have not fallen too far behind with their cleaning tasks. It includes mopping, vacuuming, and wiping down surfaces in all areas of the home, from the bathroom to the kitchen and living room. The company also offers add-on services like oven and refrigerator cleaning. With their personalized approach, Patriot Maids Cleaning Services ensures that every client receives the ultimate cleaning experience tailored to their specific needs and preferences.
The company's deep cleaning service is for those who want an extra-thorough cleaning job done for their homes, especially if they are far behind on their regular cleaning routine. This includes all the tasks listed in standard cleaning and tasks like wiping down baseboards, cleaning window sills and frames, and cleaning inside drawers and cabinets. The experienced team can also do a thorough cleaning job in the attic and basement.
Moving houses can be an energy-sapping process. So, adding move out cleaning to this tedious process would be a nightmare. Fortunately, Patriot Maids Cleaning Services provides a comprehensive move out cleaning service to ensure the apartment is ready for the next occupants. 
Patriot Maids Cleaning Services is located at 120 St James Ave fl 6, Boston, MA, 02116, US. Individuals can contact the house cleaning company at 617-925-7171 or visit their website to learn more about their services.
Media Contact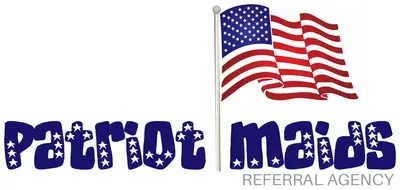 Company Name
Patriot Maids Cleaning Services
Contact Name
Bryan Griffin
Phone
617-925-7171
Address
120 St James Ave fl 6
City
Boston
State
MA
Postal Code
02116
Country
United States
Website
https://patriotmaids.com/