Foshan City, Guangdong – Phoenix Pet Products Company Limited, the company behind the Gnawlers pet chews and treats brand, is seeking to establish new partnerships with wholesalers and retailers from all corners of the world. 
The manufacturer has over 20 years of experience in the industry and has positioned itself as one of China's leading producers of pet treats. It operates from a 30,000 square meter facility from where they produce more than 700 different products, which they deliver to more than 50 countries worldwide. 
There are four leading brands under the worldwide umbrella of Phoenix Pet Products, which include Gnawlers, Yaowo, Dentalight, and Howbone. All these brands are designed with a pet's comfort and nutritional benefits in mind, which is why their treats and snacks have become firm favorites on the global scene. 
The company has a dedicated research and development department that works endlessly to come up with innovations in the industry. Their two main product categories can be generally classified as cat and dog products.
Their extensive cat product catalog includes dry treats, wet treats, dental treats, meat jerky, catnip, goat's milk powder, cat food, cat litter, seasonal treats, and more. These come in a variety of flavors, and many incorporate actual poultry, seafood, beef, and dairy products to deliver the greatest texture, palatability, and satisfaction possible. 
A wide selection of accredited suppliers provides them with the safest, freshest raw materials, which they incorporate into their products. 
Dogs also have a wide selection of products. These include bones, sticks & stips, training bites, meaty jerky, rawhides, crunchies, goat's milk products, seasonal treats, OEM packages, and dog foods.
The company wishes to partner with distributors who share their passion for delivering high-quality, healthy treats and snacks to pets across the globe. Gnawlers products are formulated to deliver the proteins, vitamins, and general nutritional needs of all pets. Various benefits come with becoming an ODM/OEM partner with Gnawlers.
Partners will see reduced costs for their fixed assets, including equipment and plants. They will also be able to set up their own brands and product lines without the need to make costly investments in production materials. Due to the high-quality production processes, they will also have access to more desirable offerings that appeal to broader markets. Because the production cycle for many products in this can be prohibitively long, access to the Phoenix production cycle will make any partner's turnaround time much shorter and cheaper. 
Gnawlers products are fully accredited and certified by the FDA, DAFF, CFIA, BSCI, MAFF, HACCP, and ISO. They have strict quality management and pet food safety standards in place to guarantee the health and safety of all the pets that consume their products. 
For more information about the Gnawlers product range and what the company envisions for the future, visit their website, and if one wishes to become an ODM/OEM partner with them, they submit their details here.
Media Contact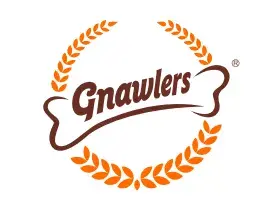 Company Name
Gnawlers
Contact Name
Ashley Chen
Address
F2, No.10 Baosheng Road, Yundonghai Street, Sanshui District
City
Foshan
State
Guangdong
Country
China
Website
https://www.gnawlers-global.com/