Singapore, SG – QQ Studio is on a mission to help brands and businesses create the perfect eco-friendly packaging solution for their products and brands. The printing company understands the importance of good design and product packaging as part of product marketing and offers business owners a chance to outsource their product packaging needs while focusing on the product itself.
Having been around for some years, QQ Studio has helped many business owners own their market by providing excellent and consumer-friendly packaging ideas and solutions. The company has gone the extra mile to offer custom prints and custom-made packaging for specific brands and products upon request. With these custom prints and packaging, brands and businesses can stand out better while giving their products the marketing edge needed to succeed in the market.
Business owners looking to reinforce brand recognition and drive sales can take advantage of the leading Singapore custom packaging manufacturer's solution to drive more sales during this peak season. QQ Studio has made custom packaging ordering simple and effective to allow more businesses and brand access to their solution. Interested brands and businesses can opt for the custom printed service, which simply adds their business logo or prints onto plain multi-colored stock bags and pouches. This solution has proven effective for many businesses as it reinforces their presence on the market while setting them apart from others. The custom print service is ideal for all businesses, especially small businesses with a smaller marketing and product packaging budget.
Businesses and brands can also take advantage of QQ Studio's custom-made service, which offers them custom branded packaging designed around their specific product, its storage needs, and its marketing goal. With the custom branded packaging, clients will enjoy made-to-order branded products with functional handles, hang holes, degassing valves, or other features and materials.
Clients looking to get started in time to take advantage of the peak seasons can contact QQ Studio for more information. The company has a streamlined approach that begins with the order confirmation with payment, after which clients can submit their artwork by email. The team produces a digital mockup of the packaging solution for approval. Clients will then get a semi-product test print which gives them a chance to test the packaging with their product and make amendments as necessary. Once perfect, the entire order will be processed and shipped to the client as quickly as possible.
QQ Studio offers food packaging solutions that are perfect for all products, including soup, pet food, honey, candy, energy bar or chocolate, bakery products, etc. They can be reached via email at sales@qqstudio.sg or visit their website. 
Media Contact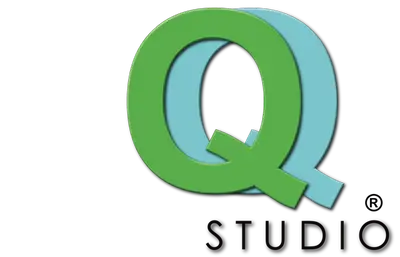 Company Name
QQ Studio®
Contact Name
Fairy
Phone
65 9179 7300
Address
10 Ubi Crescent UBI TECHPARK Lobby D #05-74
City
Singapore
Country
Singapore
Website
https://www.qqstudio.sg/