Dublin, CA – People often overlook or ignore the importance of proper footwear until something goes wrong. However, adequately fitted shoes protect the feet from injuries and prevent foot conditions that affect overall physical health and wellness. Shoe Doctor educates people about caring for their feet and assists in finding the right solution to swollen ankles, red marks on toes/heels, imbalanced underfoot, and many more. With orthotic insoles, clients can reduce hip, knee, and foot pain while increasing performance and comfort running errands, at work, in the field, or at the gym.  
Diabetic Orthotics fit into the shoes of people with diabetes, helping them improve their gait, maintain balance, and reduce pain. They may prevent blisters and sores by cushioning areas of the foot prone to injury. The orthotics are adjustable and custom-fitted for clients of all ages, physical conditions, and lifestyle choices, reducing the chance of developing foot problems. When selecting a pair of diabetic orthotics, Russell Pate considers a client's activity level before measuring the foot size and shape. Once completed, he chooses appropriate cushioning materials to offer arch support, reducing joints stress while walking, running, performing, or training.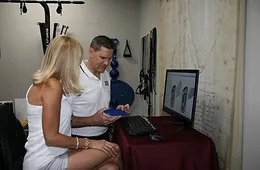 Shoe Doctor evaluates the biomechanics of a client's lower extremities by examining their feet and how they walk. After listening to complaints and concerns, Russell conducts 3D mapping of both feet's heel, big toe, and little toe, standing and sitting. Clients may find that part of their feet rotates outward while another rotates inward, increasing stress and pressure on the upper parts of the body. The 3D images and other measurements create personalized foot orthotics that improve movement and mobility. Russell may also recommend additional treatments or solutions that enhance a client's quality of life.
Many times, clients' foot shapes don't match the shoes they wear, causing damage. Fortunately, Shoe Doctor's Healthy Foot educational program allows them to bring in many of the shoes they wear to find out if they properly fit their feet. At a consultation, Russell examines various signs that need orthotics, such as standing for many hours, worn-out shoes, no/high arch in feet, lower limb injuries, and severe heel pain. He also offers guidance on types of orthotics and maintenance tips like removing odors or rotating shoe use. 
Russell Pate, the Shoe Doctor, isn't a podiatrist but has offered custom orthotics for 20 years, helping his clients fit hiking boots, everyday shoes, and insoles. He uses advanced digital technology instead of casting, setting the company apart from others in the industry. Whether clients need help with plantar fasciitis, heel spurs, or foot/knee pain, they can find information on the website, which has well-researched and clear articles. It has topics on misconceptions about plantar fasciitis, custom orthotics for elders, orthotics for snowboarding, foot pain solutions, the secret to comfortable shoes, and many more. 
To schedule a consult, visit the company's website or call (925) 820-0220. Shoe Doctor is at 6483 Sierra Ln Ste 106, Dublin, CA, 94568, US. 
Media Contact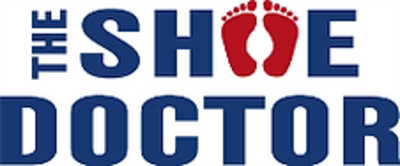 Company Name
Shoe Doctor
Contact Name
Russell Pate
Phone
(925) 820-0220
Address
6483 Sierra Ln Ste 106
City
Dublin
State
CA
Postal Code
94568
Country
United States
Website
https://www.theshoedoctor.biz/