Shropshire, UK – Signmaster Systems has a reputation that precedes it among customers and manufacturers in the wide-format printing industry. They have been around for years and are synonymous with quality products and reliable services. Having established a longstanding relationship with top brands in their industry, the company is proud to announce they now stock Flux Laser Cutters and engravers.
The Flux brand has been around for some time and has proved itself among the top brands in the industry in terms of quality and client satisfaction. Their products, according to the Signmaster Systems spokesperson, can help customers future-proof their work by leveraging the brand's cutting-edge technology. Signmaster Systems is happy to stock the brand's wide range of user-friendly desktop laser solutions, which provide their customers with superb functionality and bring creative flexibility to creators and designers.
Describing the new line of products stocked and available to customers, Jo Davies said: "A Flux Desktop Laser is a solution that takes the hassle and fuss out of operation, enabling you to achieve perfect designs and projects every time. The Flux machines are feature-rich, with specs and features you expect to see on premium high-ticket lasers."
Now in stock, the Flux Laser Cutter is selling fast, and Signmaster Systems is offering their stock up for fast delivery. Buyers will experience an easy self-install solution with excellent UK support for any issues they need clarity on.
The Signmaster Systems' spokesperson further reiterated the Benefits of Using a Laser Engraver and Cutter, stating that its customers stand a chance to increase precision as the application of laser allows them to achieve a more detailed engraving, bringing out their creative artistry and reducing the flaws that would otherwise have been pronounced using other technologies. She added that engravers and creatives would also be able to make flawless duplicates of originals using this technology.
The laser engraver has a wider application window, meaning that creatives no longer have to worry about using different tools for different materials. The laser engraving machines can easily carve or cut different materials using the same tool.
Jo Davies added that laser cutters also require minimal human interactions, offer increased production rates through precision designs, consume low power, and have near-zero chances of damaging materials. Signmaster Systems carries different models of the Flux laser cutters and engravers. Some of these models include Flux Hexa, Flux Beambox Pro, and Flux Beamo.
Contact Signmaster Systems via their website to book a demo and browse their Flux laser cutters and engravers inventory. The company is located at Unit 3, Waymills Industrial Estate, Whitchurch, Shropshire, SY13 1TT UK.
Media Contact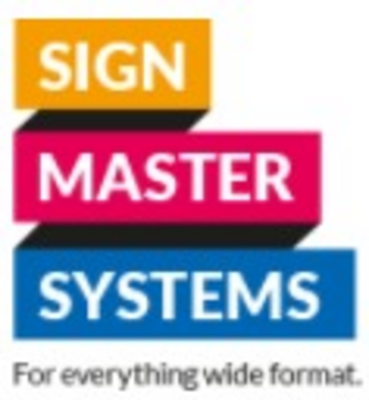 Company Name
Signmaster Systems
Contact Name
Jo Davies
Address
Unit 3, Waymills Industrial Estate
City
Whitchurch
State
Shropshire
Postal Code
SY13 1TT
Country
United Kingdom
Website
https://www.signmaster.co.uk/brands/flux/