Chicago, IL: SmokePost CBD Dispensary offers a range of CBD products to users interested in experiencing an uplifting euphoric effect. The gummies available at the CBD Boystown store are of different varieties, with some having melatonin for clients interested in that extra kick. Some of the popular options include Delta 8 THC (500 Mg), Full Spectrum CBD gummies, and Full Spectrum CBD gummies with melatonin. Vegan CBD users can buy the Vegan Delta 8 THC (1000 Mg) gummies to experience the same relaxing and uplifting effect as other options in the store's assortment.
In addition, the CBD Boystown store offers CBD pre-rolls for users interested in smooth and flavorful products made with perfection. They can also choose HHC pre-rolls or Delta 8 products based on their preferences. Some of the options available at the store include Bubba Kush HHC pre-rolls, Delta 8 THC pre-rolls (hybrid), Delta 8 THC pre-rolls (Indica), and Delta 8 pre-roll (Sativa).
Besides pre-rolls, SmokePost CBD Dispensary – Boystown CBD sells premium oils. They are extracted from the cannabis plant and then diluted with different carrier oils. Currently, the store packs them in different volumes like 1000 Mg, 500 Mg, and 2000 Mg. Other CBD oil varieties include CBD oil pet formulated, "Sleep Mode" CBD oil (with melatonin), and Delta8 THC 1:1 tincture oil. CBD users interested in gels can buy CBD muscle gel or Lavender & Mint premium CBD.
The store also offers a variety of vape carts — ranging from Delta 10, Delta 8 to THC-O vape carts — to users interested in glass cartridges filled with high-quality cannabis oil. The options available at the Boystown CBD store also carry some of the best strains, such as strawberry lemonade, OG Kush, lemon haze, and Durban Dream. Some of the popular picks include the Delta 9 THC (OG Kush), Delta 8 THC (lemon haze), and Blue Dream Delta 10 (black label). Other CBD categories available at the store include CBD flowers and topicals with the best and unique strains.
Besides its expanding inventory, the CBD dispensary has a knowledgeable and experienced staff that assists buyers in finding CBD products based on their preferences. For clients interested in learning more about different products sold at the outlet, experienced budtenders provide information on various CBD products and their benefits. In addition, the store's website has tons of materials, including lab tests for all CBD products on sale.
For more information, buyers can contact the store at (312) 586-6886. SmokePost CBD Dispensary is located at 905 W Belmont Ave, Chicago, Illinois, 60657. Visit the store's website for more information.
Media Contact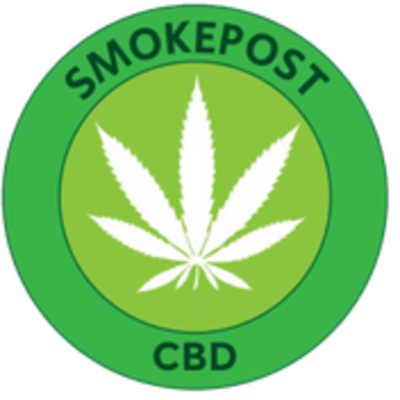 Company Name
SmokePost CBD Dispensary
Contact Name
Elad Smadja
Phone
(312) 586-6886
Address
905 W Belmont Ave
City
Chicago
State
IL
Postal Code
60657
Country
United States
Website
https://smokepost.com/boystown/