Littleton, CO – Green Valley Turf Co. is supplying sod to all customers across Denver, CO, this Spring. The sod supplier has been in business for years and has become one of the most trusted in their industry. This company delivers the best service and is ready to work with customers irrespective of their budget. Announcing their readiness to address all orders this Spring season, their spokesperson reiterated that their sod is of high quality and the installation process will put smiles on the faces of customers.
Declaring business open ahead of the Spring season, the company's spokesperson noted that they offer an array of sod to meet customers' needs, whether residential or commercial. They have been serving notable customers across Denver for years and continue to extend their excellent supplies and services to new customers year after year. People who have seen The Denver Bronco's stadium and cherish it can give the sod suppliers and installers a call to discuss their needs.

The Denver sod supplier has what it takes to install all types and sizes of commercial sod. They have a history of working with Turf for Golf Courses and Sports Venues. Added to their sod supply and installation service, customers can also leverage their one-stop-shop for all products needed to keep their new installation in good shape. Their shop offers an array of fertilizer types, including Quick Feed 20-20-10 1fe lawn fertilizer, GVT 20-5-5 3fe Slow Release lawn fertilizer, GVT 8-2-1 100% Organic lawn fertilizer, Crabgrass Control Plus 16-0-4 lawn fertilizer, and others. Their supplies shop also offers soil and compost like EcoGro Compost, Premium 3 Compost, Planters Mix, Screened Topsoil, Bagged Compost, Bagged Top Soil, and others.

Customers can also contact them for all types of landscaping mulch like Red Cedar Mulch, Mini Pebble Bark Mulch, and Walnut Metro Mulch. Their product array also includes lawn seed from different trusted brands like Premium Shade, SPF 30 Texas Hybrid lawn seed, Colorado Blue Kentucky Bluegrass Blend lawn seed, Premium lawn mix seed, Champion GQ Ryegrass seed, RTF Turf Saver tall fescue lawn seed, and others.
Their store is also home to other supplies like fabric and edging supplies, weed control products, accessories, and more. Interested customers are welcome to schedule an appointment with them to discuss their specific sod and supplies needs ahead of the spring season. Green Valley Turf Co. is located at 13159 US-85, Littleton, CO 80125, US, and can be reached via phone at +1 303-798-6764. Visit their website for more information.
Media Contact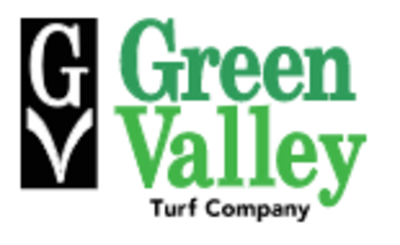 Company Name
Green Valley Turf Co.
Contact Name
Joe Wilkins
Phone
+1 303-798-6764
Address
13159 US-85
City
Littleton
State
CO
Postal Code
80125
Country
United States
Website
https://gvt.net/