Indianapolis, IN – The Law Office of Deidra N. Haynes LLC offers legal help and representation to men and women going through marital crisis. The attorneys understand that such a problem can be destabilizing and provide legal advice to clients, helping them navigate the entire divorce process and related issues that may arise. As experienced family law attorneys, the team ensures that each client is treated humanely and not like another case file. Clients can expect to enjoy personalized legal services, one-on-one consultation with their family lawyer, and compassionate legal services from the start to the end of their case.
Led by Deidra N. Haynes, clients can rest assured that they are in capable hands. Ms. Haynes graduated from Indiana University School of Law, also known as McKinney School of Law, in Indianapolis, Indiana. While in law school, she interned as a prosecutor, public defender, and state public defender and has experience defending clients who faced the death penalty. Since graduating from law school, she has gained extensive experience and has continued to channel her passion into being the voice of the voiceless in many ways, including through her law firm.
Promising their very best effort on all cases handled at The Law Office of Deidra N. Haynes LLC, Deidra N. Haynes said; "At the Law Office of Deidra Haynes, we have compassion for those without a voice, and we are here to protect your rights and make sure justice is served. Our goal is to work for the best interests of each client we represent. Whether you are in the middle of a divorce, custody dispute, planning your estate, or a victim of workplace discrimination, we will take the time to learn about your situation so we can provide customized, effective guidance and representation. We are also available to answer any questions or address any concerns you may have throughout the case."
With their office in Indianapolis, IN, clients looking for Indianapolis divorce attorney are welcome to pay them a visit. The legal team offers representation to clients in cases bordering on divorce, legal separation, pre and post-nuptials, child support, child custody, parenting time rights, etc.
 Visit The Law Office of Deidra N. Haynes LLC at 7007 N. Graham Road, Suite 102, Indianapolis, IN, 46220, US or call (317) 982-7396 to schedule an appointment. For more information, visit their website.
Media Contact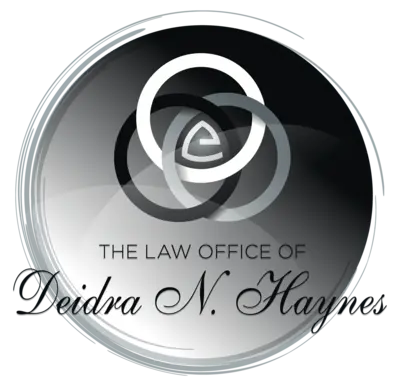 Company Name
The Law Office of Deidra N. Haynes LLC
Contact Name
Deidra N. Haynes
Phone
(317) 982-7396
Address
7007 N. Graham Road, Suite 102
City
Indianapolis
State
IN
Postal Code
46220
Country
United States
Website
https://www.dnhlawllc.com/