Bridgewater Corners, VT – Locally owned and operated Blackwater Alert launched its new ecommerce website enabling property owners to obtain the only United States Utility Patented sewer and septic backup alert system for their home or business. 
"We built the Blackwater Alert to help people protect their homes and businesses from septic or sewer backup," said, Cliff Harper, Founder and Owner Blackwater Alert.  "We've seen too many homes damaged from blackwater backup. It seemed to me that if there was a way to alert the homeowner of a waste line blockage, they could get a plumber right away and avoid both damage to their home and the expense that goes along with cleaning it up," Harper added. "I also wanted an easy way that Blackwater Alert could be programmed with your smart phone so that if you happen to be away from the property, you could still get an alert," noted Harper. 
Ten thousand times a week in the United States, a sewer waste line backs up.  The Blackwater Alert is a 95-decibel alarm that notifies a property owner that a backup is occurring. "Wastewater flooding contains harmful bacteria and viruses like Covid, and it's a time-consuming and expensive mess to clean up, maybe $20,000 or more for restoration. Blackwater Alert is easy to install and once you have it, it creates peace of mind that your property and wallet are better protected from sewer or septic backup," Harper added.
Blackwater Alert is the only wireless utility-patented alarm system available that provides an audible alert and message to a smart device that potential septic or sewer damage to property is occurring.  Blackwater Alert was first designed and manufactured in 2016, and the United States Patent and Trademark Office granted a Utility Patent for Blackwater Alert in 2018. 
Blackwater Alert is made in New England and can be purchased at www.Blackwateralert.com.  
About Blackwater Alert
Founded in 2016, Blackwater Alert is the only US Utility Patented wireless sewer and septic alarm device that both alerts a property owner of backup as it begins to occur, but also sends a signal to a wireless mobile device so that costly damage and cleanup can be avoided. For more information, visit their website at www.blackwateralert.com or send an email to info@blackwateralert.com.
Media Contact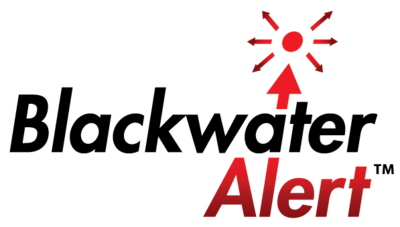 Company Name
Blackwater Alert™
Contact Name
Cliff Harper
Phone
(215) 932-5508
Address
1811 Hale Hollow Road
City
Bridgewater Corners
State
VT
Postal Code
05035
Country
United States
Website
https://www.blackwateralert.com/