Wichita, KS – Website Design Services of Pop Machine Agency is a user-focused website design agency providing aesthetically pleasing and functional websites to clients across the United States. They have been in business for decades and are leveraging their experience to create search engine optimized websites to boost clients' brand and business awareness and popularity.
At Website Design Services of Pop Machine Agency, it's all about delivering personalized website design solutions to clients. The team understands that no two clients are the same, so they offer fresh and creative ideas tailored to the client's business, preferences, and audience.
Speaking on why the website design and development process is so important to them, the company's spokesperson said: "Website development is increasingly complex as responsive design for multiple devices becomes the industry standard. There are a number of critical and distinct phases in producing a website. As we move through the phases, you will have the opportunity to approve or request changes. The final outcome will be a website that will meet your marketing goals and raise the visibility of your brand."
Website Design Services of Pop Machine Agency has a detailed and fool-proof process for delivering excellent websites to its clients. The 8-phase process starts with discovery, where the website design experts discuss in detail with the client to learn more about them and their audience. The discussion will be in-depth, especially as the team aims to learn more about how audiences respond and how to place the client in the top percentile for search engine success. The second stage will go over the project's scope, including the number of website pages, the complexities, and the budget. 
In the third phase, the team will come up with a mood board, allowing clients to choose the specific elements that go into their website based on an understanding of their market. The team proceeds to content development to push Search Engine Optimization and improve the website's online reach once launched.
The wireframing phase is also completed, and a draft of the website is sent to the client for corrections or approval. Once approved, the team will make final finishes to the website in preparation for launching. The website designers will also be on standby to provide post-launch help to clients and ensure the smooth running of their website.
Business owners ready to take their brand to the next level can learn more about Website Design Services of Pop Machine Agency by visiting their website. The agency offers additional services like video production, logo and branding, public relations, strategic planning, media Ad buying, digital marketing, trade shows, and more.
Website Design Services of Pop Machine Agency is located at 416 S Commerce St Suite 104, Wichita, Kansas, 67202, US. They can be reached via phone at 1-316-393-0300. Visit their website for more information.
Media Contact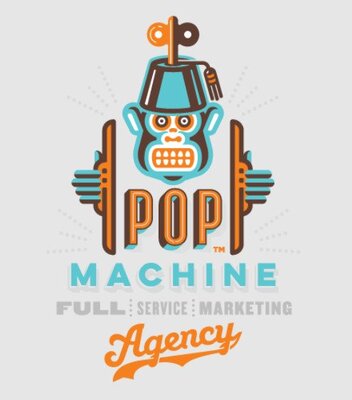 Company Name
Website Design Services of Pop Machine Agency
Contact Name
Mike Moen
Phone
1-316-393-0300
Address
416 S Commerce St Suite 104
City
Wichita
State
Kansas
Postal Code
67202
Country
United States
Website
https://popmachineagency.com/website-design-wichita-kansas/