Houston, Texas – The holiday season is fast approaching, leading to an exciting time of hosting friends and family for various celebrations. To be the perfect host, however, all the carpets and upholstery should be dust-free, without old spots, and odorless. Traditional carpet and upholstery cleaning solutions leave dirty water streaks on the carpet. They do not dry the carpet well, causing it to develop mold and odor, and they are also not environmentally friendly. These, among other factors, make them a health hazard to pets and family members prone to allergic reactions. 
Hosting holiday parties can be daunting, so hiring professional carpet cleaners such as Zerorez Carpet Cleaning is a brilliant idea. This company uses modern cleaning technology trademarked as Zr Clean, which is a green carpet cleaning solution. The Zr Clean is an excellent cleaning solution that does not use high-residue soaps, shampoos, detergents, or chemicals.
The company has highly trained and experienced technicians who perform at the highest caliber in the industry. Equally, they're knowledgeable and skilled in solving any carpet cleaning issue for their clients using Zr Clean water which lifts and dissolves dirt and oils without leaving unsightly marks behind. The water is free of harsh chemicals or any detergents, making it a formidable cleaning solution that is eco-friendly, leaves homes sparkling and fresh, and keeps everybody safe – even pets. Equally, Zerorez Carpet Cleaning uses truck-mounted equipment that allows surfaces to dry twice as fast.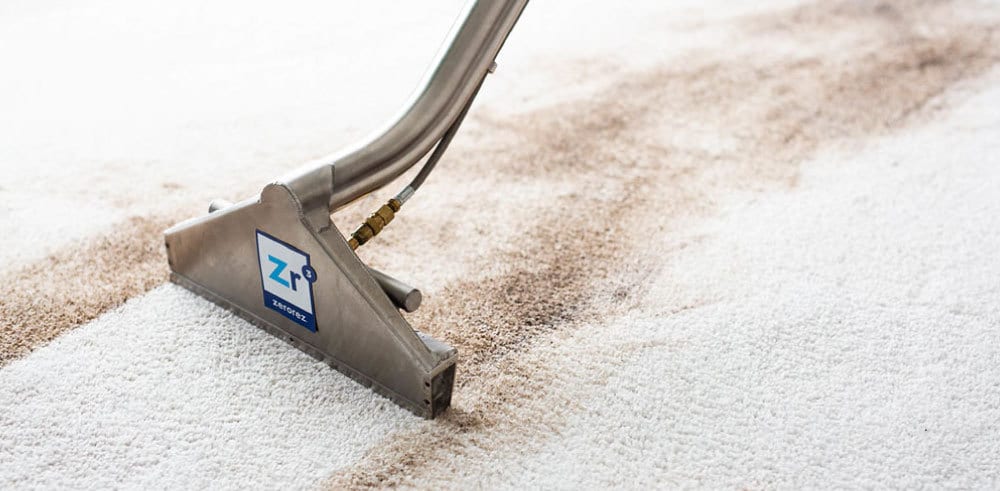 Using high-efficiency jets, this spray system loosens stubborn dirt, stuck soil, and detergents left on the base of the fibers. The spray system leaves gleaming, glossy, and shimmering carpets that dry faster than their competitors' methods. A happy client said, "friendly and personable staff. Cleaning result was excellent, and the job was done quickly. Great value for cost."
Other than carpets, the company also offers other services – including area rugs, upholstery, hardwood, pet odor removal treatments, and commercial cleaning. The cleaning technicians use eco-friendly cleaning agents that leave upholstery fresh and dry. They work on upholstered items such as chairs, sofas, and beds. This cleaning technology restores the fabric's vibrancy and vitality, elongates the upholstery lifespan, and leaves the fabric safe without dirt residue. 
The expert rug technicians at Zerorez Carpet Cleaning treat rugs with great care. Before starting the cleaning process, they thoroughly inspect it to identify the kind of spots on it and determine if any repairs are needed before cleaning it. They also remove dust using a rug duster that uses compressed air to gently remove dry soil, dust, sand, and other residuals instead of shaking it. This ensures its strength is not compromised and extends its shelf life. Then, they wash, rinse, put a protective barrier and perform a final inspection before delivering it back to the client.
The company's trained and certified technicians customize treatments that effectively clean areas with pet odors and discoloration left behind by pet urine. To book an appointment, call (281) 710-9700 or visit their website at houstonzerorez.com.  The company is located at 6529 Cunningham Rd Suite 2205, Houston, Texas, 77041, USA.
Media Contact

Company Name
Zerorez Carpet Cleaning
Contact Name
David Sullivan
Phone
(281) 710-9700
Address
6529 Cunningham Rd Suite 2205
City
Houston
State
TX
Postal Code
77041
Country
United States
Website
https://www.houstonzerorez.com/